Event push notifications are a great way to advertise upcoming events for your association and all it's locations/members. This push notification will appear on the app user's phone and take them directly to the event detail page once clicked.
To send an event push notification, log into your business.localexplorer.com portal by using your username and password.
On the left hand menu, click Content Management > "Events".
This will open the events dashboard and display all events (past, present and future)
An event has to be created and saved in order to send or create a push notification
Click the blue + sign on the top right corner to create and save a new event, or click the blue pencil icon next to your event to edit.

The push notification check box is located under the event description field: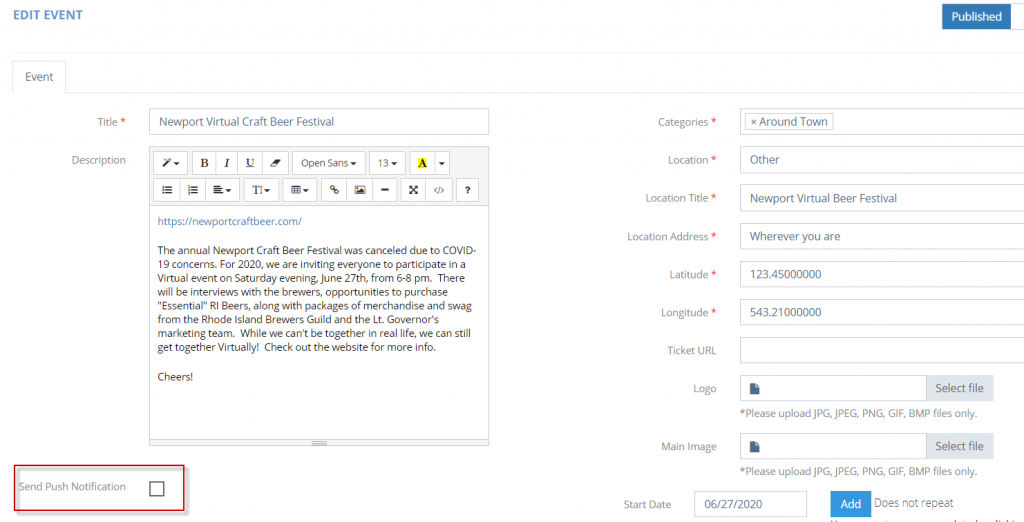 Check this box to display the push notification details. Add the title and description and click "save and close" to send an instant push notification.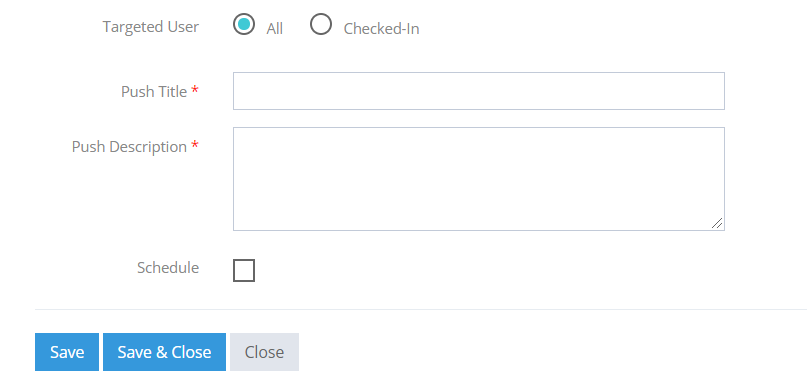 If the notification needs to be sent in the future, click the "Schedule" box. Fill out the date and time and click "Save and Close".
To edit this push notification or cancel it, click "Push Notifications" on the left hand menu of your admin portal to view the main push notification dashboard.