General Push Notifications
There are various types of push notifications. A General Push Notification is sent from the admin and can reach all app users within seconds to a few minutes from hitting send. This feature is extremely helpful in advertising. To send a general push notification, log into your business.localexplorers.com account by using your username and password.
On the left hand menu, click "Push Notification". This will open up the main push notification dashboard. From here, you will be able to see all sent push notifications, all scheduled push notifications and you'll be able to create new ones.
To create a new push notification, click the blue + sign in the top right corner.

This will open up the push notification page. To send an instant push notification, simply fill out the title and description. Click Submit.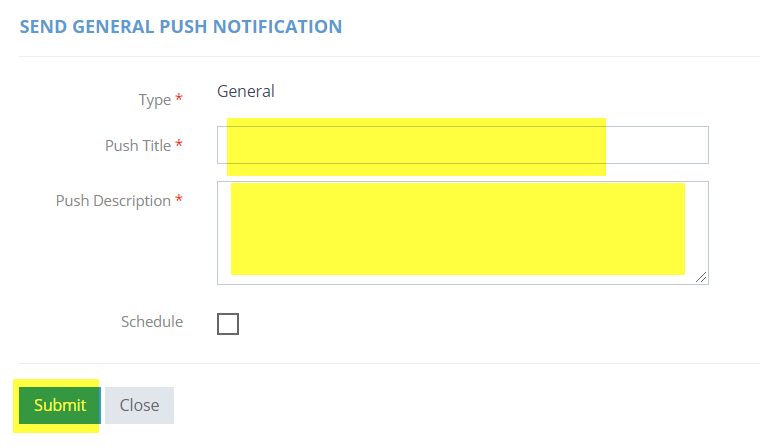 To schedule a push notification to send in the future, click the "schedule" check box. The date and time will display. Fill out these details and click "Submit".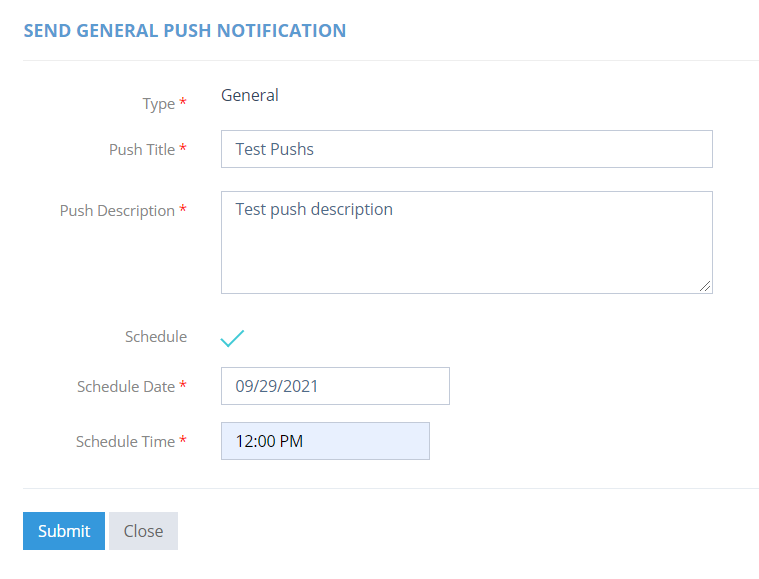 Important notes: A scheduled push notification can be cancelled or edited from the general push notification (as pictured above) dashboard.
If an app has several thousand users, a push notification may take time until it has finished reaching every app user. Example, if you send a notification at 11am, it may not say "sent" until 11:23am. This means that it took 23 minutes to send to every app user, from start to finish.