Check-In & Reporting Moderation
App users now have the ability to flag/report user check-in content from the activity wall. These reports are sent directly to admin to review and approve or deny. Doing so is simple!
Log into your Local Explorer account by visiting business.localexplorers.com and use your username and password to access your account.
On the left hand menu, click "Check-In Moderation"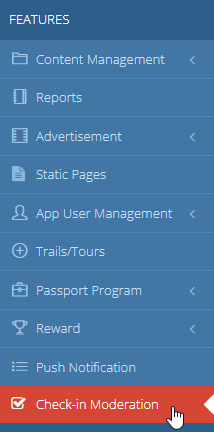 This will display the check-in dashboard.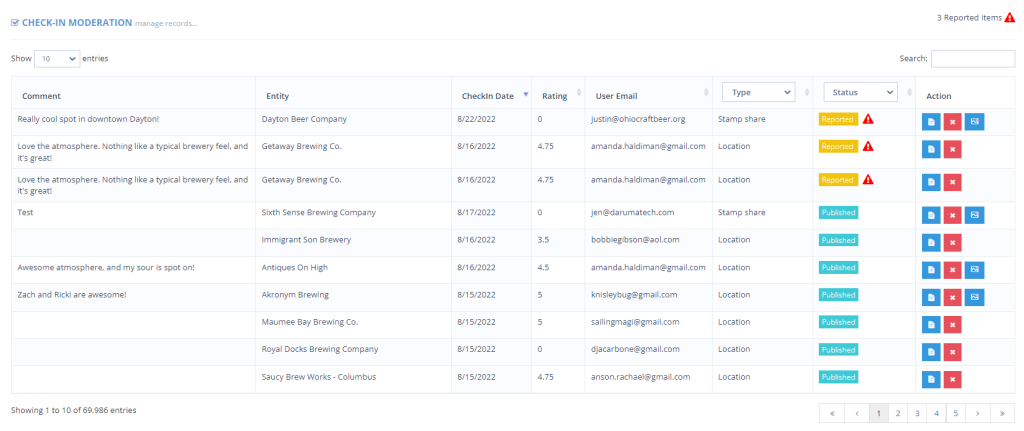 You have the ability to view and remove all check-in activity in the app, however, you'll notice the status "reported" displays all activity that has been reported by an app user.

To view and manage the reported activity item, click on the blue paper (edit icon) under the action column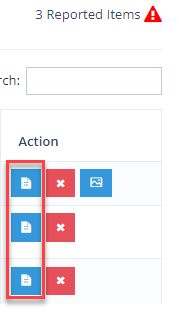 The check-in details will appear:
You can see the details at the top (the image and the comment), any comments on the activity item and then the reason that it was reported. To handle these:
Check "no" if the activity should remain in the app.
Click "yes" if the activity is offensive and should be removed
A popup will appear so that you can let the app user know that their activity is being removed and the reason.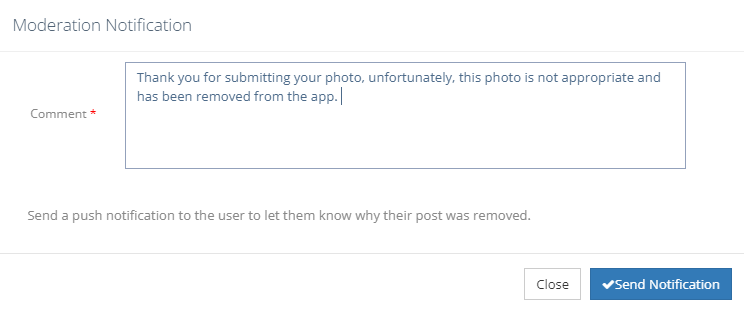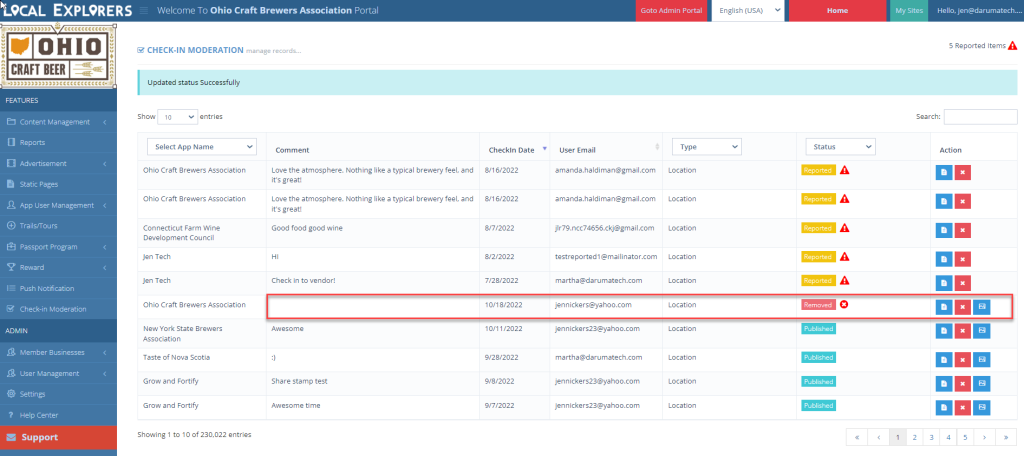 You will now see that the item is marked as "removed". This removes the item from the activity wall and if there was a photo attached, it will not display on the location detail page.