Creating a PIN for Rewards
If a reward is being handed out manually, whether at a location or an event, those rewards can be redeemed with a PIN.
PIN management can be found under the left hand menu: Rewards > Cashier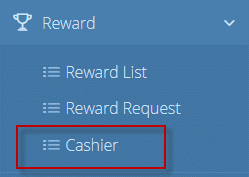 To add a new cashier/PIN, click the blue + sign in the top right corner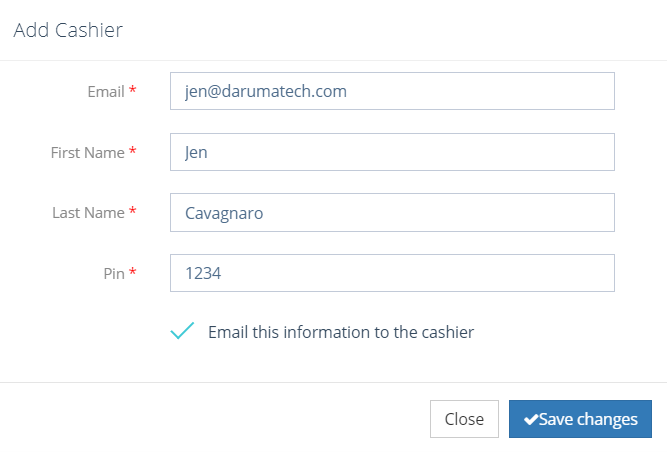 Fill out the form that appears:
Email
First Name
Last Name
PIN
Click "Save Changes". An email will be sent to the new "cashier" with a confirmation and the PIN.
When a reward is created and the "PIN Reward" box is checked, the app user will need a PIN in order to redeem the reward.
This will also mark the reward as processed in the back-end for inventory management purposes.