Festivals – Adding Entertainment
If your Festival has live entertainment or events that people can attend, add it to your festival to make it robust! Note: The entertainment menu item will not appear until you add at least one entertainment event for any particular item.
To add entertainment, click Festivals > Entertainment on the left hand menu.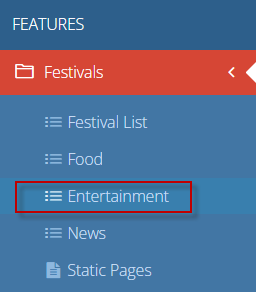 Click the blue + sign in the top right corner to add a new entertainment event.

This will open the entertainment form to fill out.
First, select the Festival.
"Sections" only applies if your app has more than one section.
Add a Title
Select a Category
If the festival is located at a member's address, select that member. If not, select "Other" and manually add the location address. The Lattitude and Longitude should auto-populate.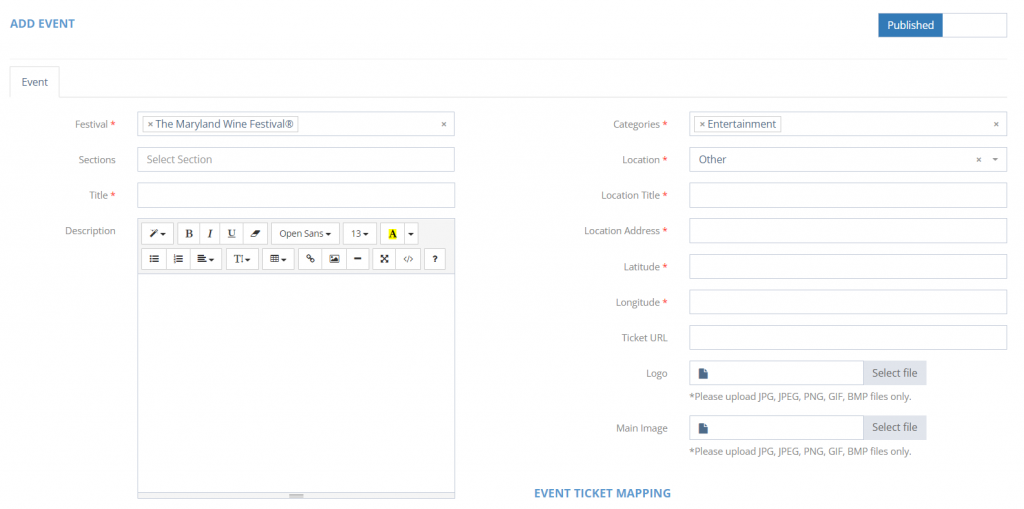 Description: Please do not copy and paste from your website into the description field. It will add extra "code", which causes the page to load slowly or appear distorted. Please type out the details manually, or add clean code to the field.
If the entertainment event has special or additional tickets, add the URL to the field. A ticket icon will appear on the page and users will be able to click/purchase tickets directly. Add images/logos. Remember, they are not mandatory, but they entice app users to check out the event and participate.
For Dates and Times, remember to click SAVE before adding. If the event is happening several times throughout the festival, you can add as many as you'd like.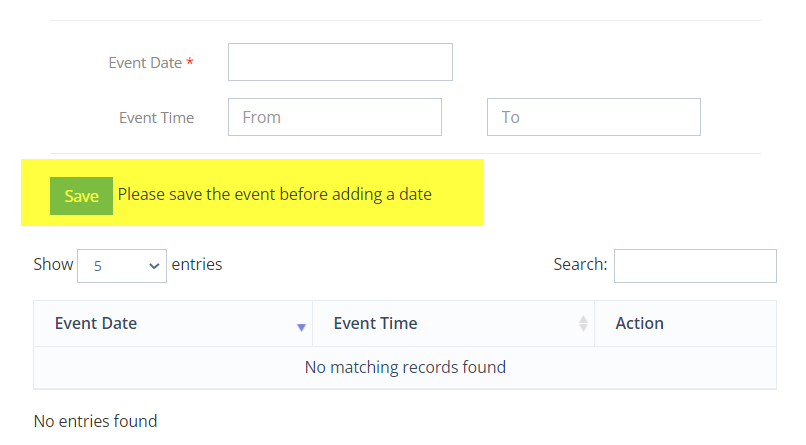 Click Save and Close to publish your changes.