Hiding a Location (Do Not Display)
There may be a few instances where you'd like to "hide" a location from the app. This means that they will not display in the passport or on the maps, however, their events and advertising will still appear. For example, if you have added an advertiser but you would not like app users to visit their location for stamps, you'd click the "do not display in app" checkbox.
There are two methods for selecting this box:
Upon onboarding. Click Members>Invitation List >Add New Member. You can check "do not display in app" at the bottom of the form.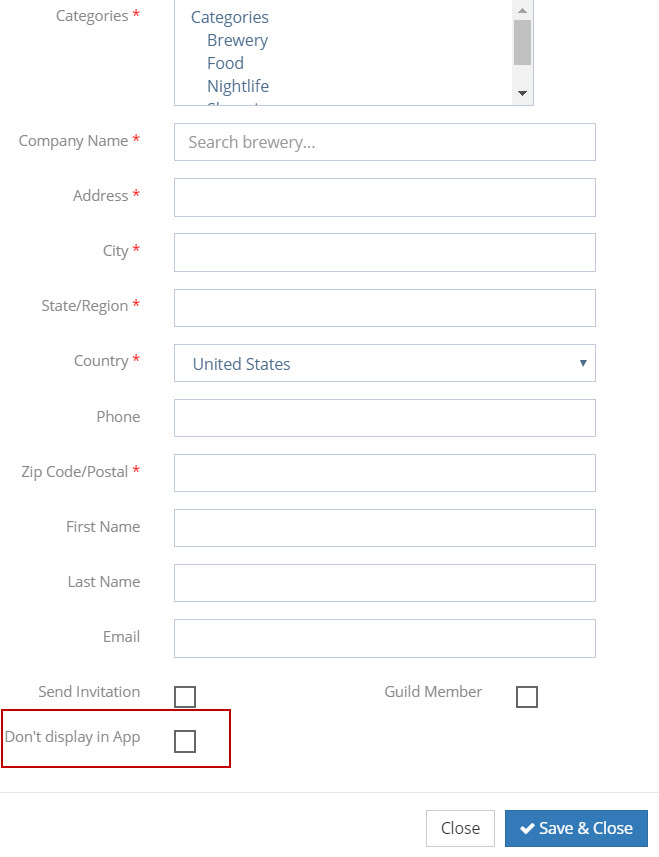 2. On the Location Detail Page. Click Locations>Search for Location>Click Edit. The button can be found under the social media links. Click "save and close" to save your changes.

Please note, this method is not recommended when removing members from the app. If you'd like to remove a member, please visit the "out of business" article in the help center.