Purchasing an Advertisement (Banner or Native Ad)
Purchasing an advertisement in our app is one of the best ways to promote your brand and business. Doing so is simple!
First, log into your portal by visiting www.business.localexplorers.com with your username (email address) and password.
On the left hand menu, click "Advertisement" and then "Advertisements" from the drop down menu.

This will open the Advertisement dashboard. It displays current advertisements and it's where you can purchase new/additional advertisement options.
To purchase a new advertisement, click the blue + sign in the top right corner

This will open up the advertisement plans that are available for purchase.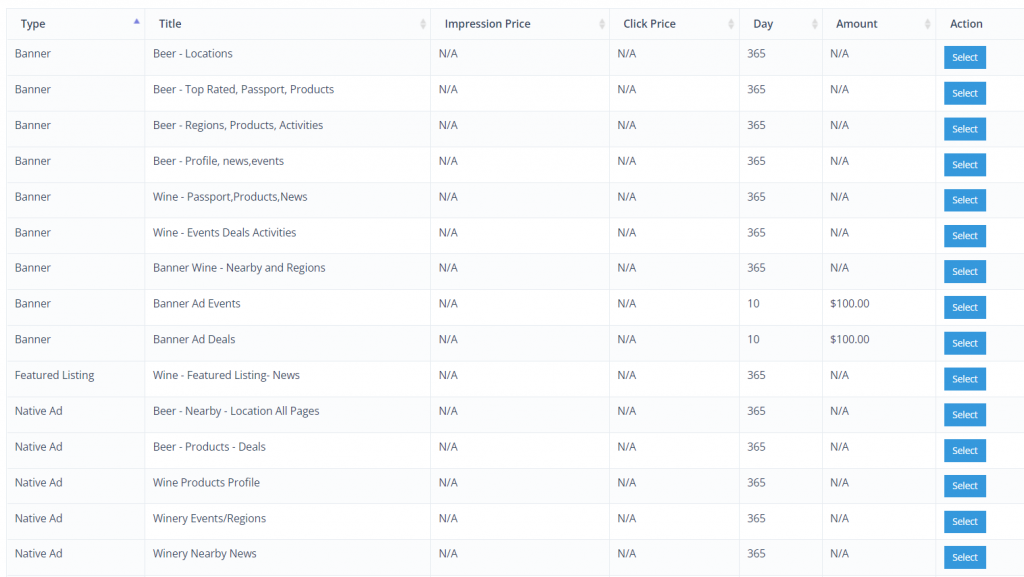 Banner:
To purchase a banner, which appears at the top of designated pages, click "Select" to the right of any Banner Ad Type.

Your location will auto-fill. Select an image for your ad: Banner should be 600 x 100 and a Native Ad should be 500 X 300.
The Redirect URL is mandatory as well. This is where you'll add the URL for your designated advertisement. App users will be able to visit that link when they click on your link in the app.
Click Next once these fields are complete.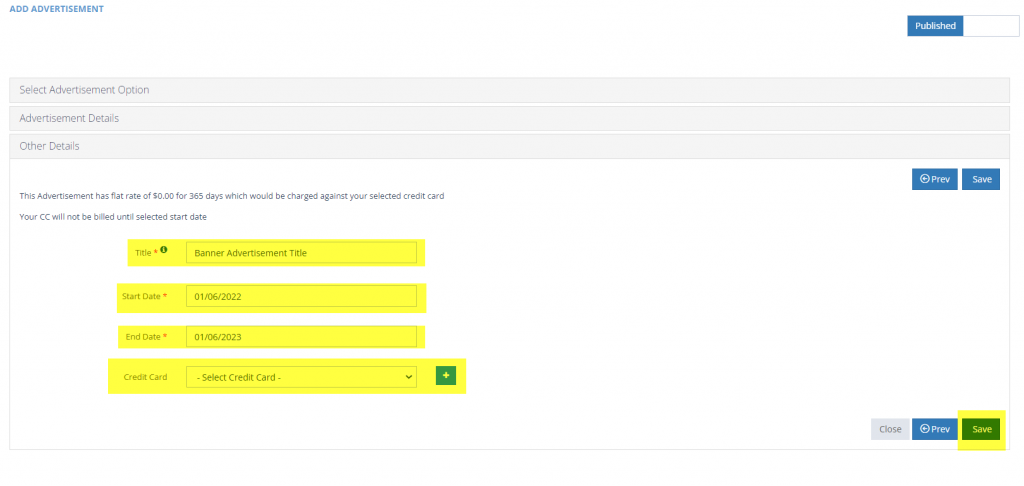 Lastly, you'll be taken to the "Other Details". On this screen, you should fill out the title of your advertisement. (Helpful Tip: We recommend adding the year or month for your advertisement to the title). Select the desired start date. The End Date will auto-fill based on the amount of days that your advertisement is assigned.
Add the credit card information. If you have purchased an ad before and have a saved credit card, you can select it from the drop down menu. If you need to add a new credit card, click the blue x icon and fill out all details.
Click "Save" to finalize your transaction. Your advertisement will be live if you have selected today's date when creating the ad.