Static pages are easy to create and manage!

If you'd like to create:
Terms and Conditions
Privacy Policy
FAQ's
About Us
Simply click "Static Pages" on the left hand menu. This will display your static pages dashboard. Click the + sign in the top right corner to add a new static page.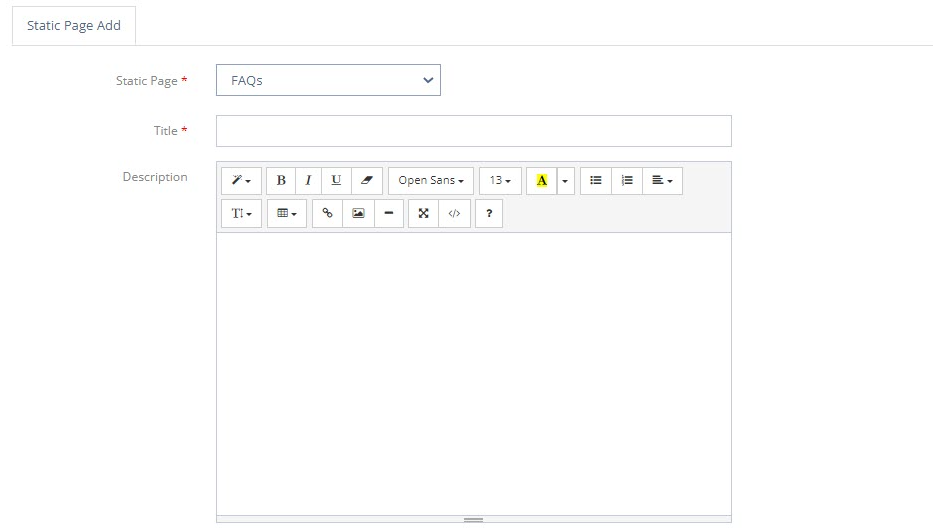 Select the page name from the "Static Page" drop down menu. Title the static page and fill out the details below. Drag and drop images if desired. Click save and close. These static pages will appear when an app user clicks the "hamburger" side menu within the app.
Note: Please be mindful when copying and pasting. App pages can become distorted or even break if the content has too much HTML coding. We recommend hand typing your content, or pasting clean code into the editor.