Creating a Native Ad for Purchase
Associations can create as many advertisements as they'd like, which will appear in company portals for purchase. To create an ad (a Native ad in this scenario), log into business.localexplorers.com with your username and password.
On the left hand menu, click Advertisements > Ad Setting List.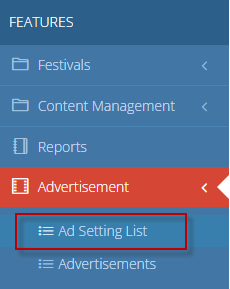 To create a new ad type for purchase, click the blue + symbol in the top right corner

This will open the blank form.
Select a type: Native Ad
Create a title. Be descriptive so companies/members know what they are purchasing.
Add which section (if this applies to your app. Some apps only have 1 section to select from)
Select which pages this Native Ad will appear on. You can select 1, all or a customized amount.
Click "Flat Rate" to open the length/price of the native ad.
The below example has 30 days filled in, but many associations use 365 days. The amount is for the number of days assigned. We have given a sample below of $100 for 30 days. The card will be billed upon purchase and will expire then the days are complete.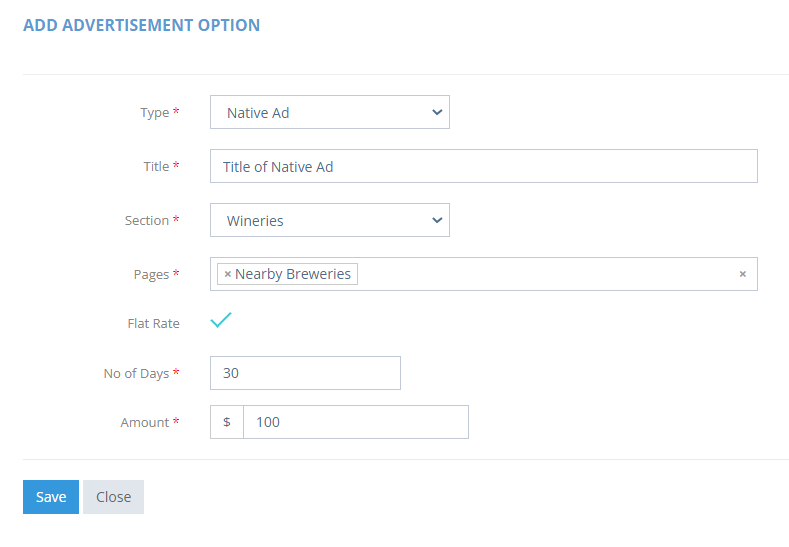 Click "Save" to return to the Ad Setting Dashboard.