When you have completed the setup for your Coupon Program, it's time to start adding coupons!
Simply click Coupons to view the dashboard and click the blue + sign in the top right corner to get started.

The form is pretty simple. Fill out the following details:
Title
Body Copy
Select a Location
Select a Start Date
Select an Expiration Date (if applicable)
Select a reset time – This is how often a user can claim the coupon. If you select 1 year, the coupon will be active after 1 year from redeeming.
Add Coupon Image – If you add a coupon image, it will need to display the coupon title and body. It will ovoerride the title and coupon body.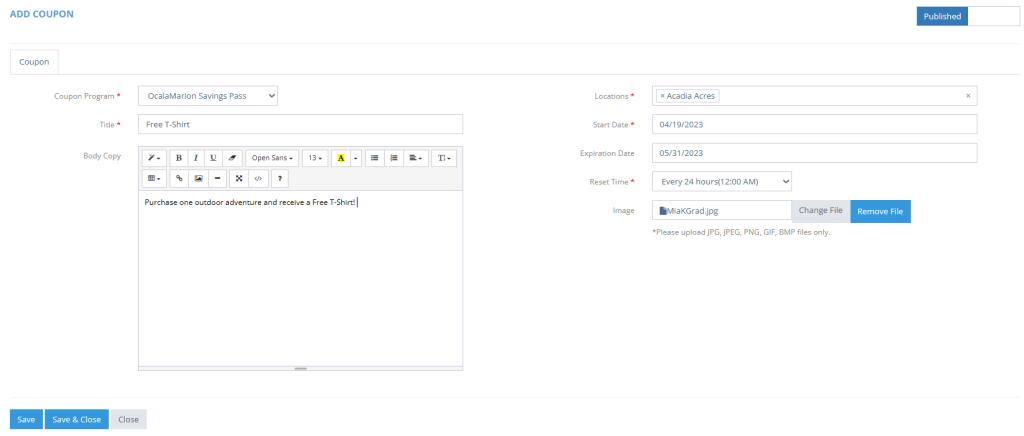 Click Save and Close
To edit coupons, you can click on the pencil icon in the Coupon Dashboard. Note: You cannot adjust the reset period for coupons.