Everybody loves a deal, which is why the coupon section is so popular!
To create or manage your default coupon:
Click Coupon > Manage Coupon Program.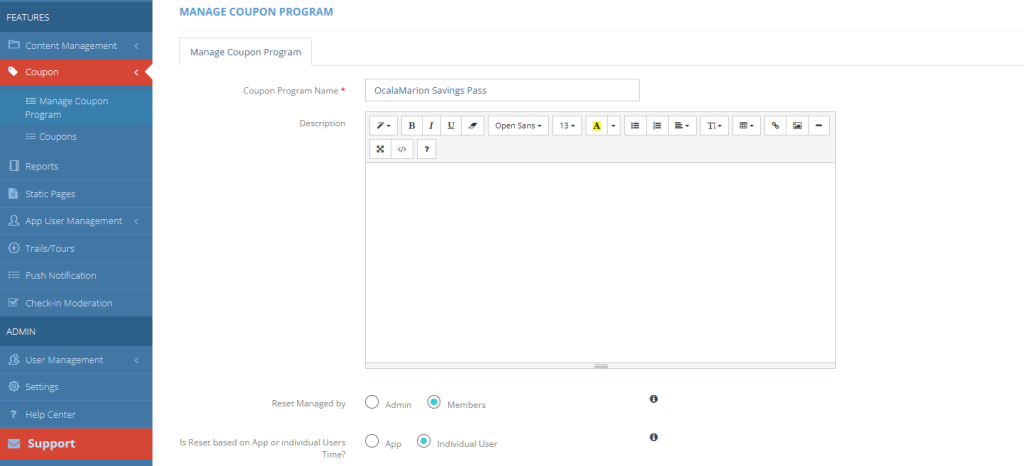 Name- Create a name for your Coupon Program.
Description- This is where you should add all your redemption instructions and fine print. This content will be displayed under all coupons(Default, business specific and image vouchers). Tell app users when the coupon will reset, how to use the coupon and anything else that you think is important to know.
Reset Managed by- Admin or Members. If Admin is checked, the Reset Timing field below can only be set by the Administrator. If you select Members, each member can manage their own coupon reset.
Is Reset based on App or Individual Users Time? – If an App is selected, all default coupons reset at the same time for every app user depending on the reset timing field below. If Individual user is selected, the reset time will be different for every specific user. (Example, if an app user redeems a coupon at 10:00pm and the reset timing is set for "every 24 hours", the app user's coupon would reset at 10:00pm the next day)
Add your Title- Buy One Get One (as an example). This copy will appear on the actual coupon in the app. Make sure it's a good one!
Body- This is the coupon promotion that appears under the coupon title. It builds on the experience.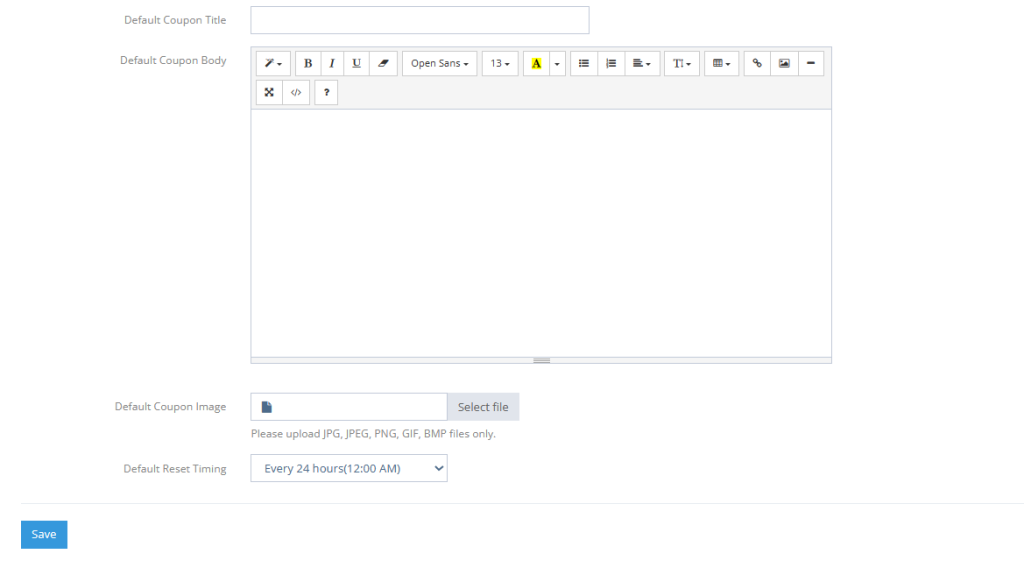 Default Coupon/Voucher Image- If you have created a special graphic for the default coupon/voucher and upload it in the "Default Coupon Image" space, it will override the above Title and Body. The Description (rules and fine print) and coupon settings will remain in pace.