Log into your portal with your username and password as association admin.
On the left hand menu, click "Members" > Invitation List
Search for the company which you'd like to edit. Click their name – you are now in their portal and can edit their details!
On the left hand menu, under "Content Management", select "Locations"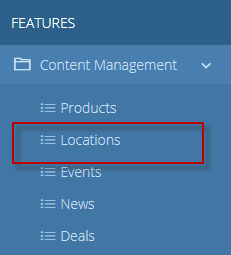 This will take you to the Locations Dashboard. To edit an existing location, click the blue pencil icon.

All areas of this page can be edited and updated:
Location Title
Location Description
Phone number
Address
Social Media URL's
Features (Add as many as you'd like!)
Hours of operation
Images
Click Save & Close to save your changes. Changes will be immediate, so you can verify by viewing your location in the app.