Adding a Location to the Passport Event List (Single Passport)
If you forgot to click "Add to Passport" on the invitation form, or if you're adding an additional location to an existing portal, that location will need to be added to the passport event list in order for the "stamp my passport" button to appear.
Log into your Association Portal with your username (email address) and password.
On the left hand menu, under "Passport Program", select "Passport Event List"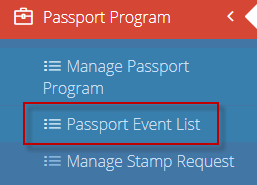 This will open the Passport Event Dashboard. All of the locations on this list that are marked with the "published" status are currently participating in the passport program and allow app users to receive stamps.
If the location that you're looking for is not in this list, Click "Add Missing Locations"

Find the location(s) that you'd like to add to the passport and click the blue + icon in the action column.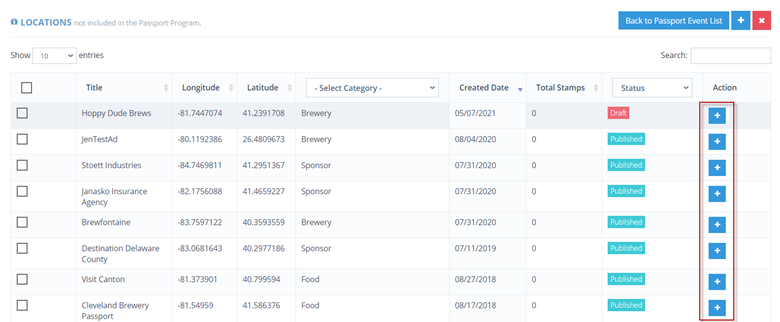 To return to the Passport Event List Dashboard, click "Back to Passport Event List"