Log into your Location Portal with your username (email address) and password.
On the left hand menu, under "Content Management", select "Events"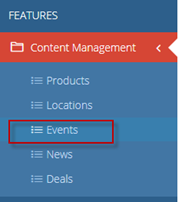 From the events dashboard, click the blue + sign in the top right corner.

Fill out all event details. Remember, the more information, the better!

Add:
Event Title
Event Description (Make it sound like a good time!)
Select a category
Select a location
If applicable, add a ticket URL
Logo (Click "Select File")
Main Image (Click "Select File")
Start Date
Start Time
End Time
Reoccurring Event
If your event is reoccurring, click the blue "Add" button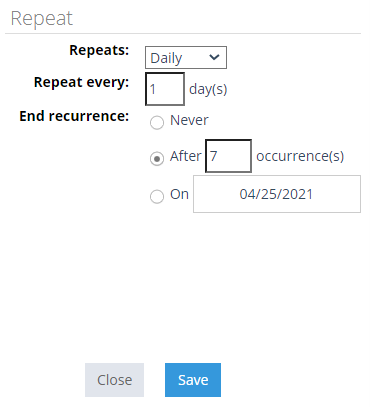 Click Save/Save and Close to save your changes. Be sure to check the app to make sure that your new event displays as desired!