Adding Multilingual Passport Details
Your passport is one of the most popular features of your app! If you're adding translations to your app, you will definitely want to make sure that the passport features/details are translated as well.
To do so, make sure that you are logged into business.localexplorers.com
On the left hand menu, click on Passport Program > Manage Passport Programs. This will display your passport program(s)

To translate your passport program details, you can click on a gray flag to open the translation box. You can also click "edit" and click the translation tab. If you'd like to edit existing translations, you'll need to click "edit" and click on the translations tab. Once the flags are colored, you can no longer click them in dashboards.

When editing from the Translations tab, click the blue + sign to add a new language. The right hand side is where you will add the translation for the language that you selected. Click Save and you will be re-routed to the translation tab.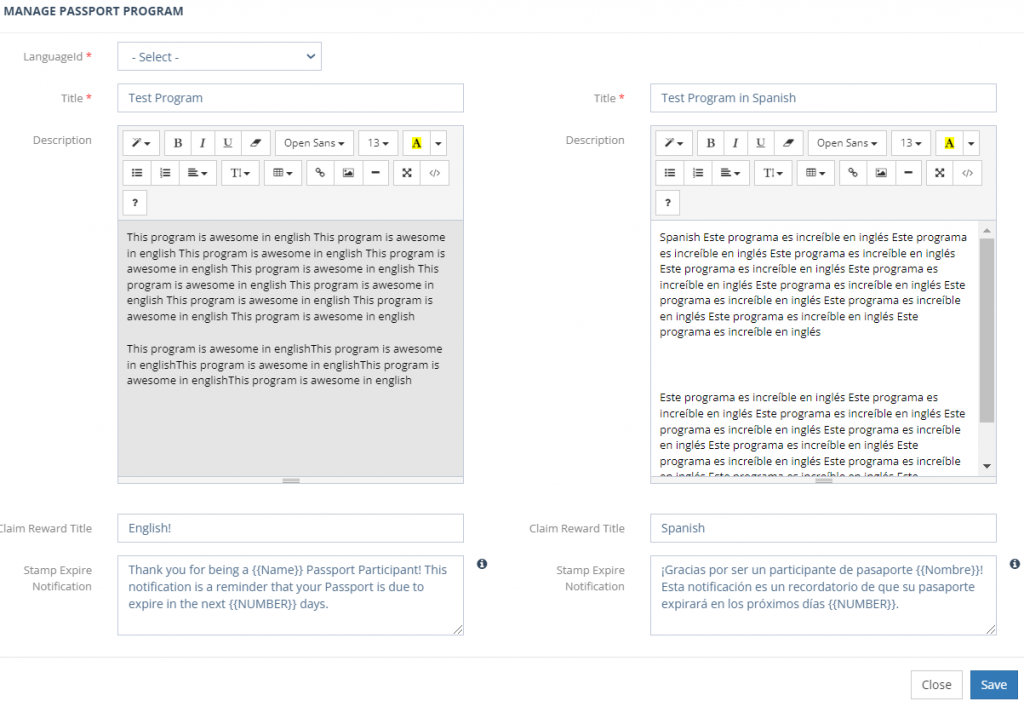 You can repeat this steps as many times as you need to so that all languages are translated for app users. To delete a language, simply click the red X next to the language. To edit a language, click the blue pencil icon.